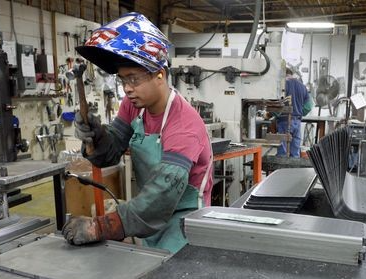 Phillip Bock, HTR Media—Author
KIEL – The recession hit HUI Manufacturing, but an economic rebound has the business poised for growth.
"When your business is growing, you need to have the people to meet the demand," said Nick Rolf, market development director at HUI, a custom manufacturer specializing in sheet metal production of industrial products and medical carts. "We are going to be hiring anywhere between eight to 12 people over the course of the next year."