HUI Welcomes Carly Shine as
Director of Human Resources
Carly Shine has joined HUI Manufacturing as the company's new Director of Human Resources. Ms. Shine's responsibilities in this role will include managing employee benefits, performance management and talent development, safety, retention, and strategic staffing management.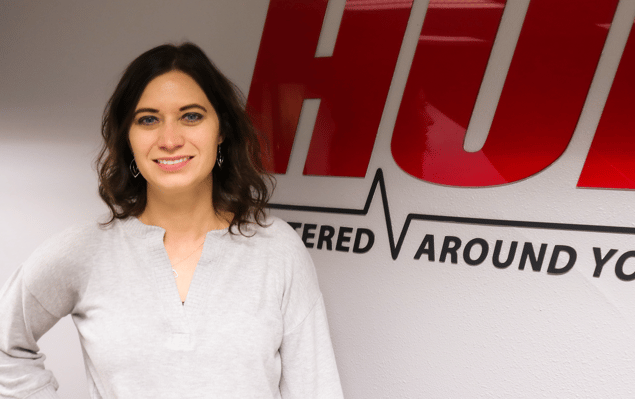 Carly comes to the job with 11 years of professional human resources experience, with demonstrated proficiency in benefits management, recruitment, engagement, labor and employee relations, staff development, and continuous improvement of HR systems and policies in line with current best practices and regulations.
She holds several professional certifications including:
Professional in Human Resources®(PHR®) from HRCI®, which demonstrates a mastery of the technical and operational aspects of HR management, including U.S. laws and regulations

SHRM Certified Professional® (SHRM-CP®) granted by the Society for Human Resource Management (SHRM)
Outside of work, Carly is active in softball and kickball leagues and likes to spend time with family, especially her two nieces. An avid outdoorswoman, she enjoys getting out on the water in all seasons, whether it's fishing, kayaking, or her new winter adventure – sturgeon spearing!
Ms. Shine is looking forward to the new opportunity. "HUI has a reputation for a team-centered and employee-focused organization," she states. "I am looking forward to serving the employees of HUI and supporting their personal and professional growth and the company's future evolution as well."
HUI President Kurt Bell says he is "confident that Carly will be an outstanding addition to our team at HUI. She has demonstrated success in her past roles and we look forward to the expertise and enthusiasm she will bring to this one."