HUI Fall Open House a Great Success!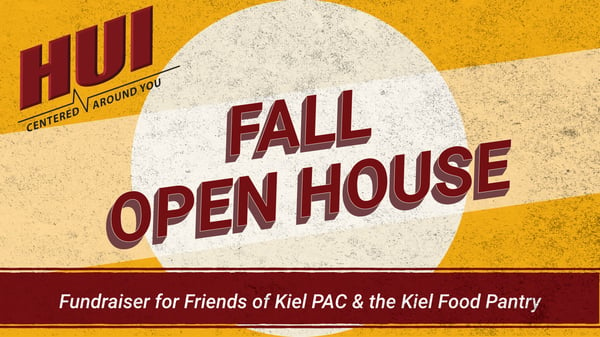 Over 100 employees and guests gathered at HUI Manufacturing in Kiel in October for an Open House event that raised funds for area non-profits. The "Oktoberfest"-themed event included tours, children's activities, and a brat fry to raise money for the Friends of Kiel PAC and the Kiel Food Pantry.
Planning committee member April Wasmer of HUI was pleased with the results: "We had a very successful event and outstanding support from the Kiel area community. Many people who stopped by the Open House had worked at HUI in the past or had memories of family members or neighbors who had. It was a fun opportunity for them to connect with our current team and see the changes and innovations HUI has evolved through."
TnT Hobby Farm also donated a portion of their fall décor sales proceeds to the organizations. After the event, HUI Manufacturing was able to award checks for $500 each to the beneficiary organizations.
The Kiel Food Pantry welcomed the donation, which will go toward purchasing meats for holiday meals for area families in need. Karen Laack of the Kiel Food Pantry noted that although demand for support has normalized since it's height in 2020, there is still a need for donated food items for area families. The food pantry welcomes donations of non-perishable food, but also has a need for other pantry items like toilet paper and paper toweling that have continue to become more expensive in the wake of the pandemic.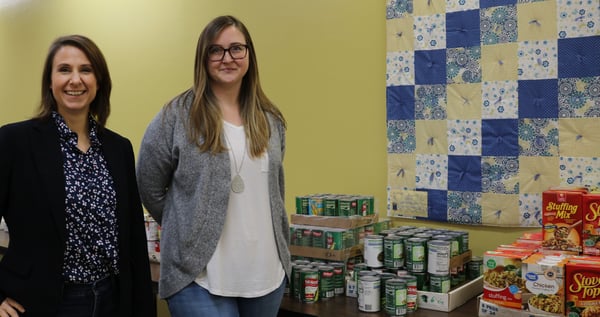 The Kiel Performing Arts Center is celebrating its inaugural year in 2021. The Kiel Performing Arts Center is a 23,000-square foot auditorium attached to Kiel High School that seats 600 people The money raised by the HUI Open House event will go to the Friends of the Kiel PAC, a non-profit that works to support this community space.
We extend a hearty "thank you" to all that made this event such a success -- we hope to see you next year!