HUI Manufacturing Fills Supervisor Roles by Promoting from Within
HUI Manufacturing is excited to announce the recent promotion of three outstanding young leaders to supervisor positions.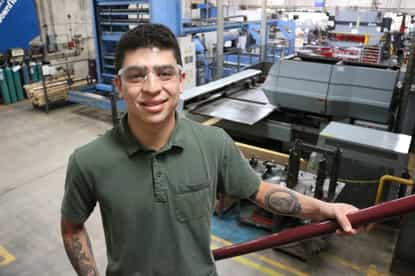 Our new flex (night) shift supervisor is Alix McCandless. Alix has been with HUI Manufacturing for eight years, working as a fabricator on press brake and as a welder. He has been a first-shift fabrication trainer, working with new hires to help them on their way. Alix is known for being outgoing and friendly while being engaged and focused on improvement for the team and the company.
He's been busy making the transition to the "flex" shift: working with the rest of the supervisors and the operations team as well as getting to know his new team.
Meanwhile, on the Weekend Shift, Britany Thorman has been promoted to the Weekend Paint line and Assembly Supervisor position, and Jeff Haney has been promoted to Weekend Shop Floor Supervisor.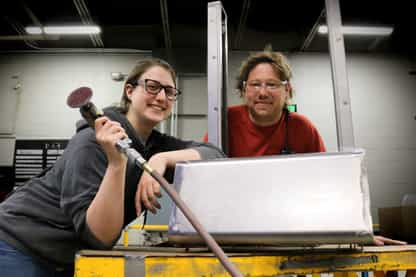 Jeff Haney started at HUI Mfg. in 2019 on our weekend shift as a press brake operator. He has gained more skills and is also proficient on Trumpf Laser Punch. Jeff's positive demeanor and accountability lead him to become a weekend shift trainer as well. Jeff truly cares about everyone he works with and is willing to go the extra mile to support them. He was selected as the floor supervisor because of his dedication as a servant leader and history of responsibility and maturity.
Britany began her journey at HUI Manufacturing in 2019 as a paint line technician on our first shift. She quickly achieved proficiency in our powder coat paint booth, and then continued on to learn all the skill competencies in the paint line and assembly department. Looking for more opportunity and responsibility, she became a quality point, and then paint line and assembly trainer after moving to the weekend shift. Britany has had a huge impact on creating a cohesive team on the weekend shift paint line, where she is known for leading, teaching, and creating a positive environment.
Jeff and Britany are a "dynamic duo" on the weekend shift and have formed a great team! They work together and communicate to get everyone on our weekend crew what they need to be successful as well as create a welcoming environment.
Congratulations to our new supervisors -- we are all excited to see great things from you!