You've probably heard it many times before: "work smarter not harder". This is a great phrase to live by, but it is much easier said than done. Especially when it comes to our own workplace processes. We get so stuck in our ways that we often need an outsider's perspective to show us where we can improve. That's why continuous improvement is so valuable, it puts everyone in the mindset to look for process improvements throughout the company. It also reminds everyone to never get complacent and settle for adequate work. Time is a huge commodity, if you don't want to waste it, here are some activities to get you started with your own continuous improvement program.
Continuous Improvement Activities:
Time Studies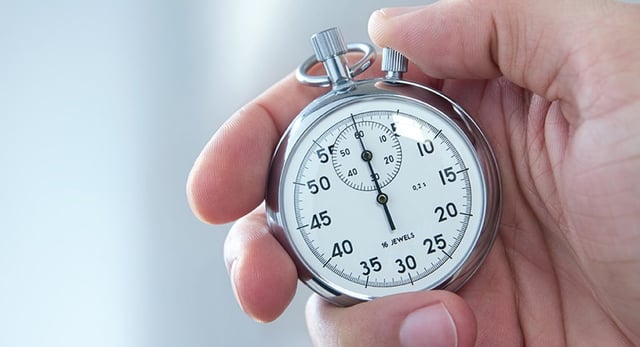 Time studies are one tool to help you work towards continuous improvement. These studies do not simply involve grabbing a stopwatch and finding out how long it takes "Employee A" to complete his or her part of the job. At HUI, having accurate "real" times for all aspects of the job helps our engineers to create line balance and optimize the flow through our shop floor. However, our engineers are also looking for bottle necks, large work in progress (WIP) piles, variations in the process, and any other opportunities to improve workflow.
Time Study Tips
While time studies are valuable for continuous improvement, they can be somewhat uncomfortable, especially for the operators you observe. It's helpful to get the operators involved in some way. For example, before you begin, tell them why you are there, and explain that you are trying to make their job easier. This may lead you to receive some improvement suggestions from the people who know the process the best.
Some jobs are more complex than others. When there is a lot going on you can use a video camera to capture some, or all, of what happens in case you miss something during the time study.
Be disciplined during the time study. You are there only to observe, not to help. Sometimes new processes can be chaotic because everyone is still learning. It is natural to want to jump in and help, but if you do, your time study will no longer be accurate and won't be as useful when you go back and try to re-layout the flow.

Kaizen Events
Kaizen events take place over a couple of days and are a specific attack on a process or area. Cross-functional groups including members in that area, as well as members from other areas of the company, observe the process in its current state. Then they get together afterwards to discuss all of their ideas and everything they saw to brainstorm ways to improve it. Because Kaizen have a team of people laser focused on one specific process or area, they can identify and implement many improvements very quickly. Later on, the team will also verify that those improvements are effective.
Kaizen events are a good way to involve people from all over the company in continuous improvement. They can also help you build relationships with your customers and suppliers by inviting them to participate on your kaizen teams. Including people outside of your company walls helps broaden the team's ability to identify new opportunities and solutions that you may have missed.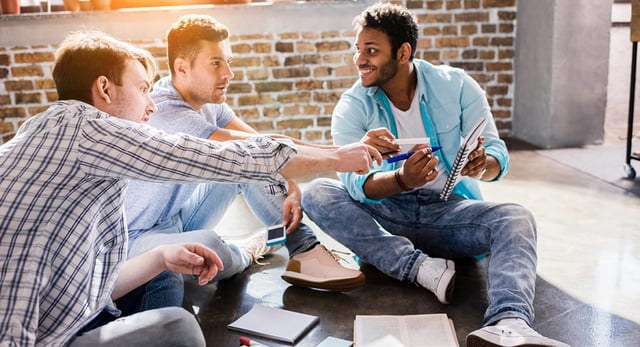 "Low-Hanging Fruit" Improvements for Sheet Metal Fabrication and Powder Coating:
Identify which parts can share a single press brake setup
Reduce the amount of WIP (work in process) in any given area
Keep the tools and fasteners you use most often close by
Layout the work cell to optimize the highest running jobs
Standardize your job instructions so the shop floor only has to learn to read one style of print
Hang parts for powder coating in the order that assembly puts them together (one piece flow)
Identify and eliminate bottlenecks
Implement standard work so everyone does a particular job the same way to reduce variation within the process
Time Studies and Kaizen Events are some great activities to get you started with your own continuous improvement program. Both of these tools will help you create action items that will help make your teammates jobs easier in the long-run, as well as save the company time and money.
If you have questions about anything mentioned in this article, please comment below. Also, contact us today if you need help with your own custom industrial project.