When creating a new custom enclosure take time to consider which parts, or hardware, you can share between designs. For example, if one preexisting design has specific studs or latches, you might use the same ones for multiple enclosures when appropriate. Designing with intentional commonalities can benefit both you and your customers, and here's why.

Starting Point:
For customers who aren't sure what they want, starting with your current custom enclosure designs can give them a clearer picture of common options they'll be choosing from. If customers like a certain design, you'll have confirmation you can incorporate the same hardware into their enclosure as well
Cost Effective
You can cut down the design fees because each piece doesn't have to be designed from scratch. This practice also cuts costs on supply chain parts because parts can be ordered in larger quantities. You may want to consider implementing vendor managed inventory (VMI) system. This will reduce the number of purchase orders that need to be created, because a VMI places the responsibility of maintaining the material inventory on the vendor instead of the buyer.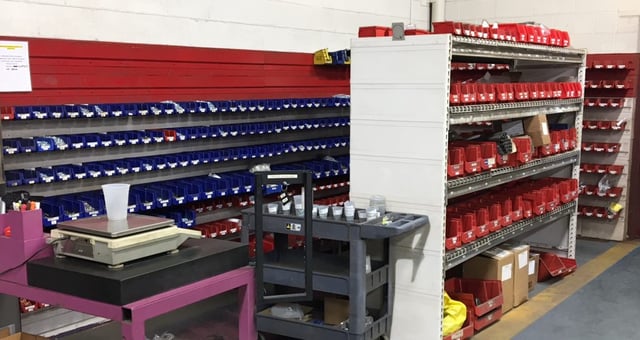 Fewer Stock Keeping Units (SKU's)
Fewer SKU's means fewer inventory locations to search through. This also speeds up inventory audits, because there are fewer SKU's to audit.
Saves Time
More storage equals less time waiting for parts to be processed, and quicker lead times for everyone. Also, since there are less hardware options, this may allow you to keep hardware at point of use.
With the many benefits of finding design commonalities, it's worth reviewing your custom enclosure designs to see where you can integrate commonality. One simple change may seem small, but it can have a huge impact. If you have more questions about how HUI incorporates this tip into our enclosure projects, please contact us today.